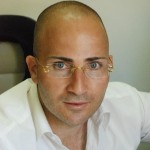 Moran Mann
Menuhat Olam chairperson
molamnetanya@gmail.com
Attorney, Bachelor of Law at Tel Aviv University and an MA in Public Policy and Administration at the Hebrew University in Jerusalem. Formerly served in various managerial and public positions - Deputy Chairman of an insurance company, legal adviser to an insurance company, assistant to the Chairman of the Broadcasting Authority, assistant to the Chairman of the Constitution, Law and Justice Committee and a member of the Even-Yehuda Local Council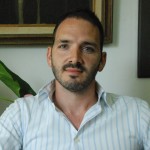 Maayan Mann
Menuhat Olam CEO
molamnetanya@gmail.com
BA and MA in Philosophy from the Tel Aviv University. Served in a number of managerial and operational position in an agricultural company.

Balter, Guth, Aloni & Co.
Practical legal advice
bgalaw@bgalaw.co.il
Menuhat Olam operates with the cooperation and legal support of the Balter, Guth, Aloni & Co. law firm - one of Israel's most experienced and largest law firms with vast and unique experience in the field of alternative civil burial in Israel since the right to alternative civilian burial in Israel was first legislated
Menuhat Olam is a burial corporation licensed for alternative civilian burial.
A funeral ceremony is a terribly difficult occasion for the deceased's family and relatives. We act out of an understanding of the need to accommodate personal characteristics, especially during the hardest of all times. Thus, we attribute the outmost value to enabling every human being to bid farewell to loved ones in the manner he chooses and believes (burial in a coffin, commemorating the deceased by a picture on the tombstone, a civil ceremony, etc
Our world view lies in a long-standing commitment to the residents of Netanya and the Sharon communities, to allow them to exercise their right to a dignified and respectful burial, while choosing the manner in which they will bury and commemorate their loved ones.
We act with awareness, respect and a deep commitment to the integration of everyone's right to dignity and to the realization of their world view together with a deep regard for the traditional values ​​and character of the city of Netanya. The Menuhat Olam cemetery, operates in the familiar form of cemeteries in Israel, according to which a deceased who can not be buried in a Jewish cemetery because of a doubt of their Jewishness, or the families of those who wish to be buried in accordance with their worldview, may contact us and obtain civil burial services in Israel in Menuhat Olam
Menuhat Olam is a small cemetery in Netanya, with a rural and intimate character. Menuhat Olam puts great emphasis on the high level of development and landscaping. The cemetery is 'eco' in its nature – planned and designed as a garden, and integrates with the green environment in which it is located, among fields and orchards (bordered by the Ilanot park and leisure area).
The cemetery's territory spreads over an area of ​​only about 6 acres and is divided into different compounds: Jewish, non Jewish and mixed – depending on the views and choice of the deceased.
Located next to the Shikun Vatikim cemetery in Netanya, entrance from Benny W. Reich street.